*throws chapter 541 out to the wild* The heck, this is faster than I expected!
First off, Legend of Yun Xi now has an official premiere date of June 25th, 2018----ahhhhhhh! >o< Again, it'll be streamed online via iQiyi, and VIP members get access to all episodes at once (unfortunately, I'm not one of them). Regular viewers get 2 episodes a week on Mondays and Wednesdays (China Standard Time) at 8:00PM.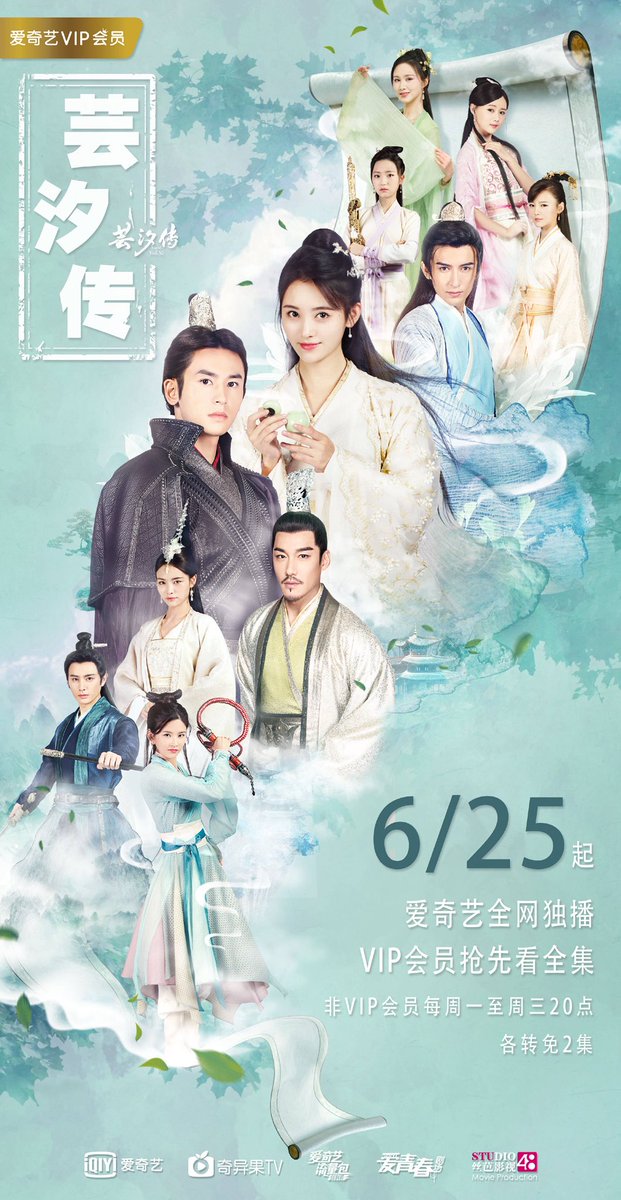 Four girls on top: Yu Ze in green, Baili Mingxiang in pink, Han Ruoxue in yellow, and Bai Su in white. Central trio: Gu Qishao, Han Yunxi, Long Feiye. Bottom four: Chu Qingge, Emperor Tianhui, Tang Li, Ning Jing.
I'll definitely be watching and posting a recap as soon as I get my international hands on episode one so WE CAN HOST A GRAND OL' WATCHING PARTY TOGETHER afterwards~ (How does one every Sunday morning sound as a potential starter?)
Secondly, Han Yunxi's promo pic with flowers has finally been released! (You can see most of the cast in the previous announcement post.) And well, I'm trying my darnedest to decipher it, but here it is: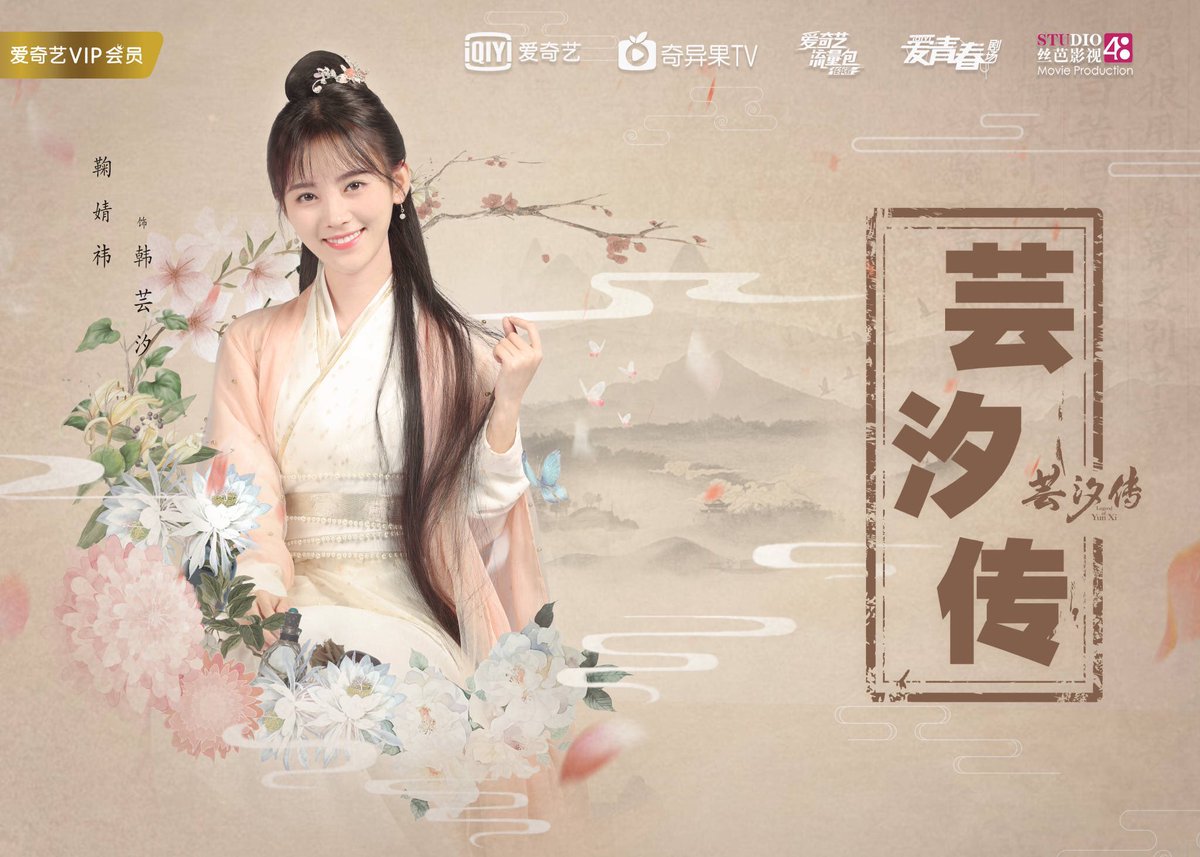 There's what looks like dahlias (big pink flowers in lower left) for generosity, wealth and beauty, as well as good fortune and great fame, surrounded by four Queen of the Nights, or 昙花. Interesting thing to note is that QotN only blooms briefly for a few hours at night, and represent various things from "a brief flash of beauty," "good fortune nearby," "short-lived but sincere, a longed-for wish"---pretty mixed bag! In the background we have what seems to be a branch of dark red blossoms, possibly plum blossoms. That would both match LFY's branch and be representative of strength and courage. And if those yellow flowers are lilies, then they're known in Chinese as 百合, or "together for a 100 years." It's a traditional symbol for a happy and long-lasting wedding!
The ones that have me stumped are the white flowers with rounded petals at the bottom right corner---possibly
camellia sinensis,
which would represent long-lasting devotion and the union between lovers. The five-petaled pink blooms by her left shoulder have really got me stumped---visually they're
sort of
like
plumeria,
another token of love, and known in its flower language as "I love you" or "You are special." Or perhaps they're blown up versions of
pink jasmine,
which symbolize feminine sweetness, kindness, beauty, deep affection, and happiness. Both seem to fit quite well!
....I'd say my guesses shouldn't be half bad, right? ;)
And finally, last but not least, June 18th marks the 24th birthday of Han Yunxi's actress, Ju Jingyi! Here she is in costume filming for New Legend of Madame White Snake! (I like her styling better in that drama even with the Bai Qian hair lol). Happy Birthday, JJY!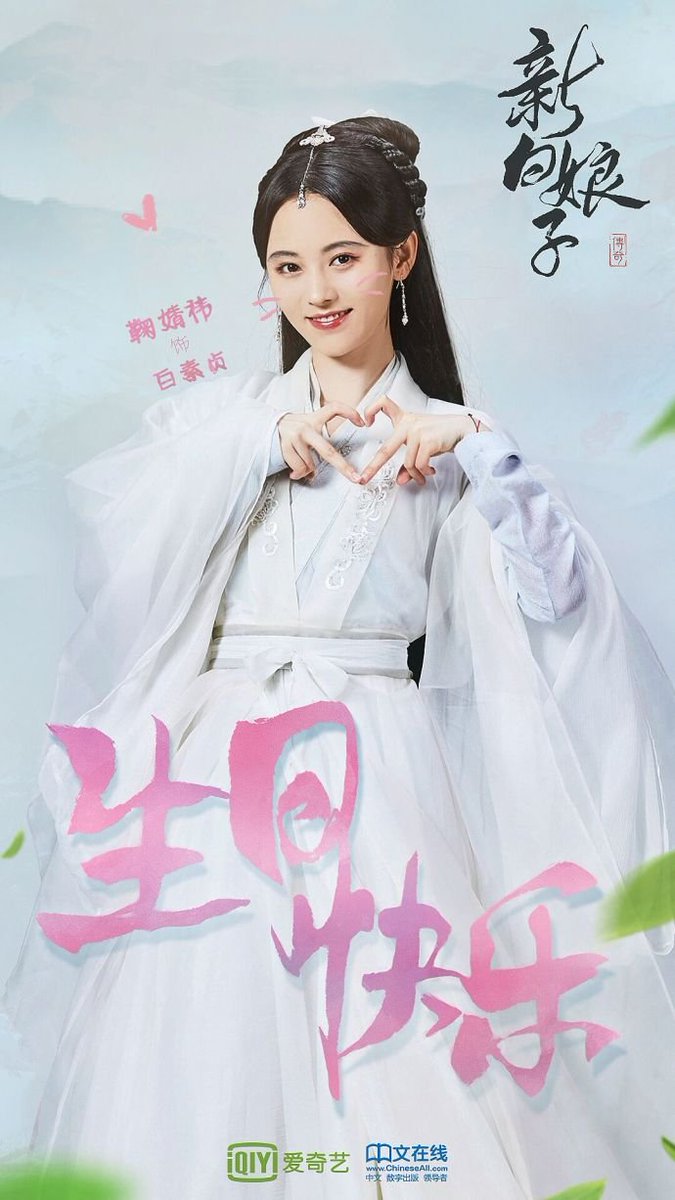 W-what a day for news....
*wipes sweat off brow*
<3 <3!